Visibility Permissions¶
New Permissions have been added to limit the visibility of Departments, Agents, and Help Topics based on an Agent's Department access.
These permissions can be found by going to:
Admin Panel | Agents | Select an Agent | Permissions Tab | Miscellaneous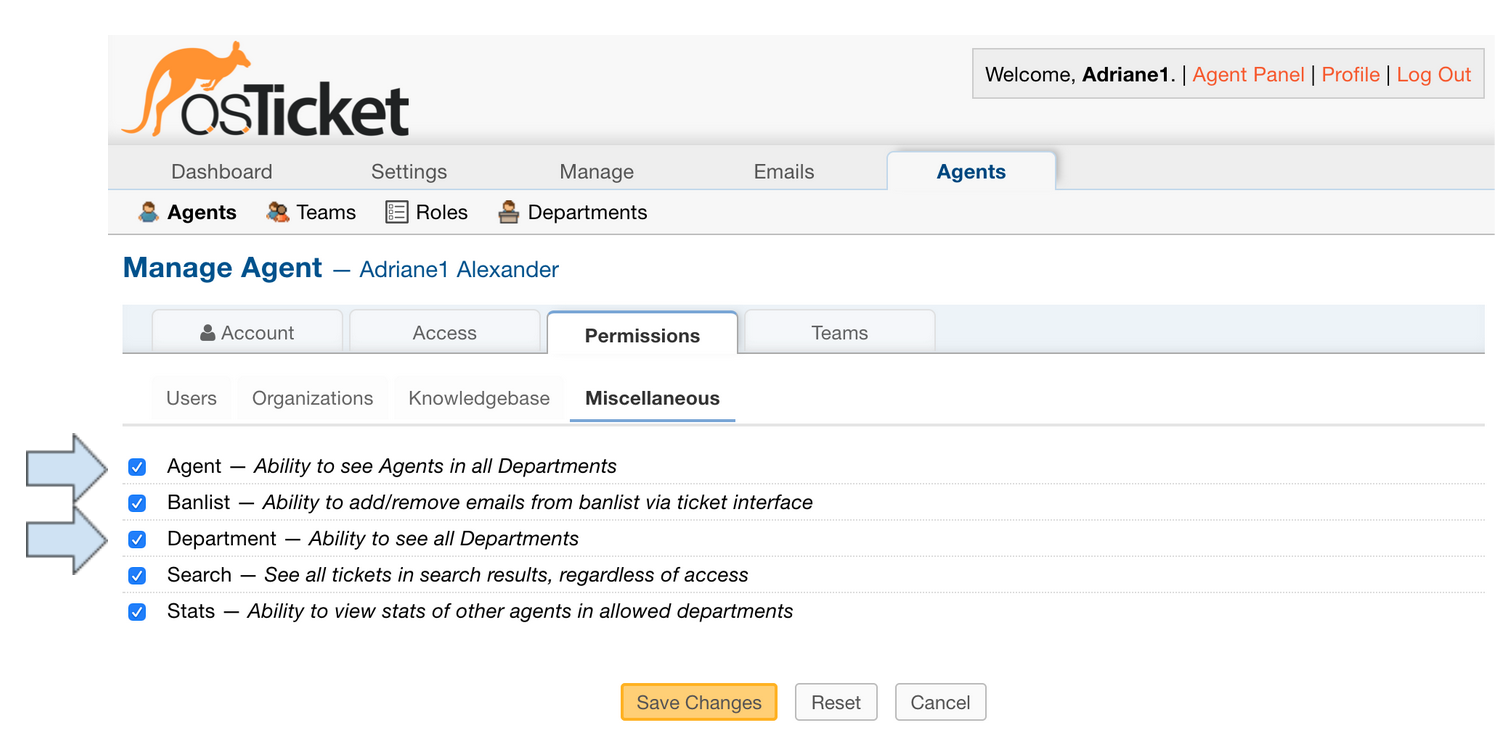 New Permissions:
'Agent — Ability to see Agents in all Departments'
'Department — Ability to see all Departments'
Both of these boxes are checked by default for new Agents as well as existing Agents (in the case of an upgrade).
Throughout this documenation, as an example, let's say I have an Agent with Access to only the Support Department.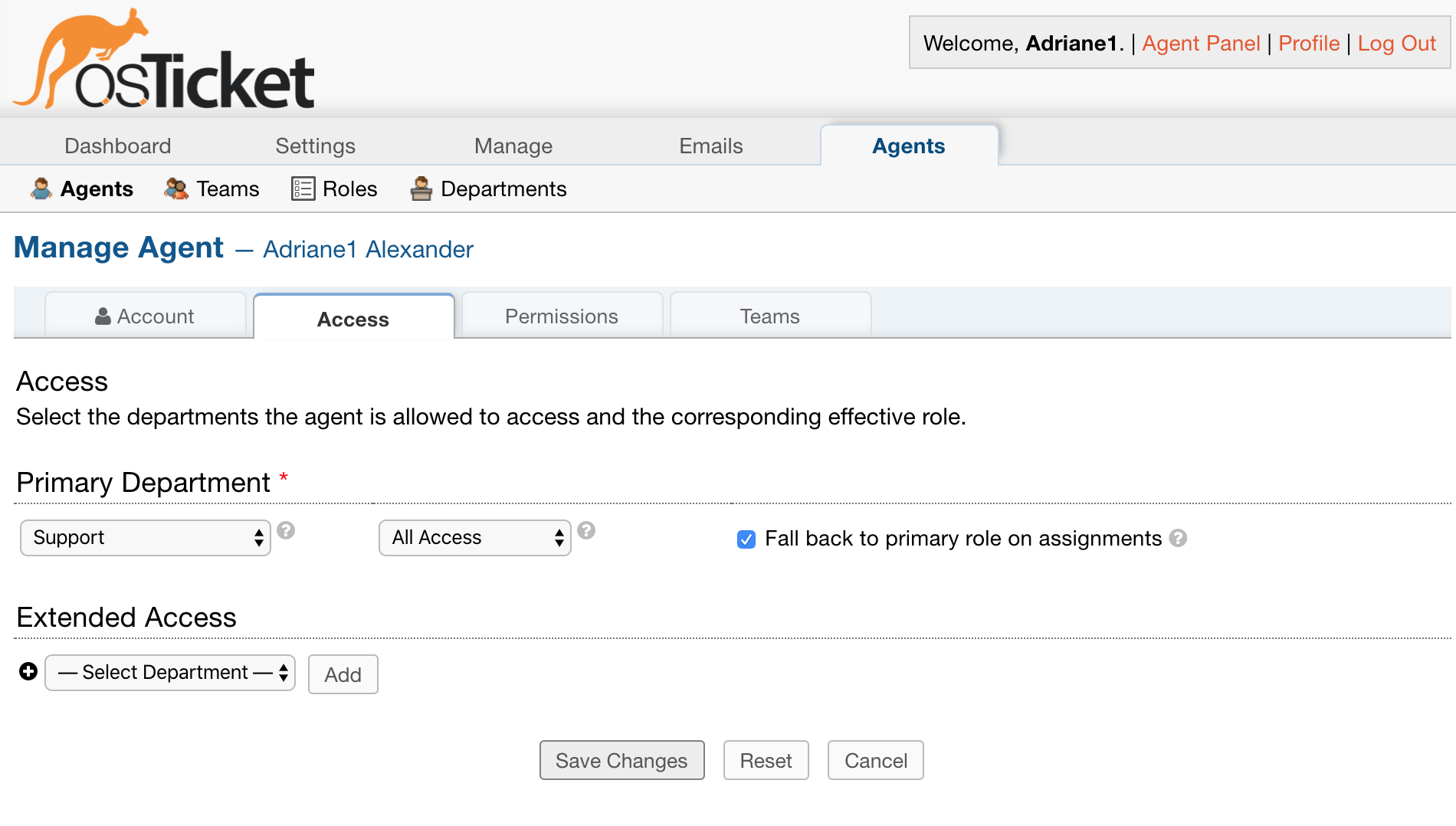 The Agent has the following set for Permissions: