Password Management Policies¶
The Password Management Policies plugin allows helpdesk Administrators to enforce custom password requirements for Agents and Users in the helpdesk.
First, you must download the plugin from our website. Please make sure you select the appropriate version of osTicket before proceeding to the plugin selection. Once downloaded, upload the plugin to your server and place it in the include/plugins/ folder. Make sure the plugin has appropriate file permissions and ownership so the webserver can read and execute.
Now you can install the plugin by logging into your helpdesk and navigating to Admin Panel > Manage > Plugins. Click Add New Plugin and click Install next to the desired plugin.


To enable the plugin click on the name of the plugin in the list of installed plugins, set Status to Active, and Save Changes.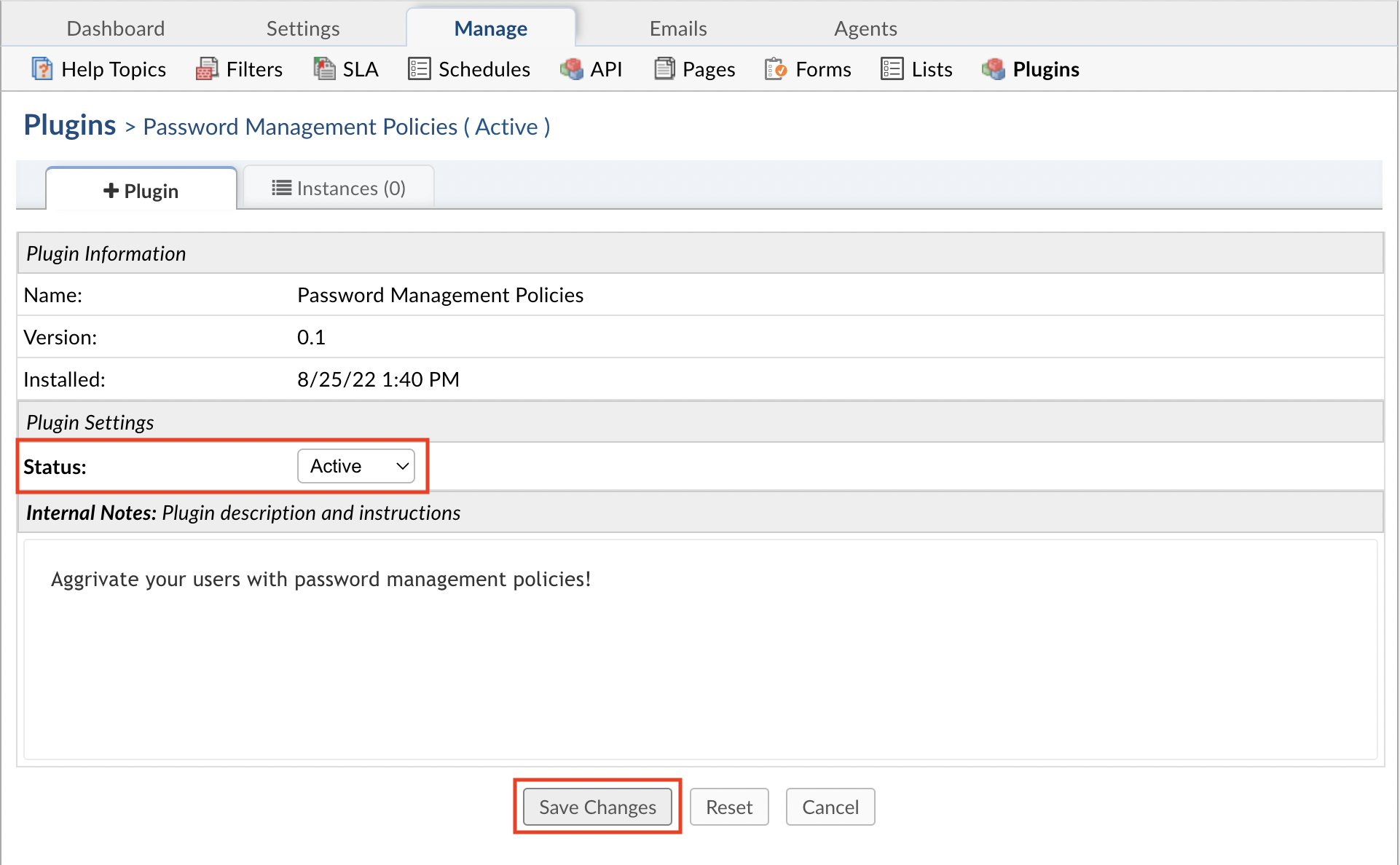 Once the plugin has been installed and enabled, it can be configured by going to:
Admin Panel | Manage | Plugins | Password Management Policies | Instances


To add a new instance simply click Add New Instance. Give the new instance any Name you want, set the Status to Active, and click the Config tab to start configuring the instance.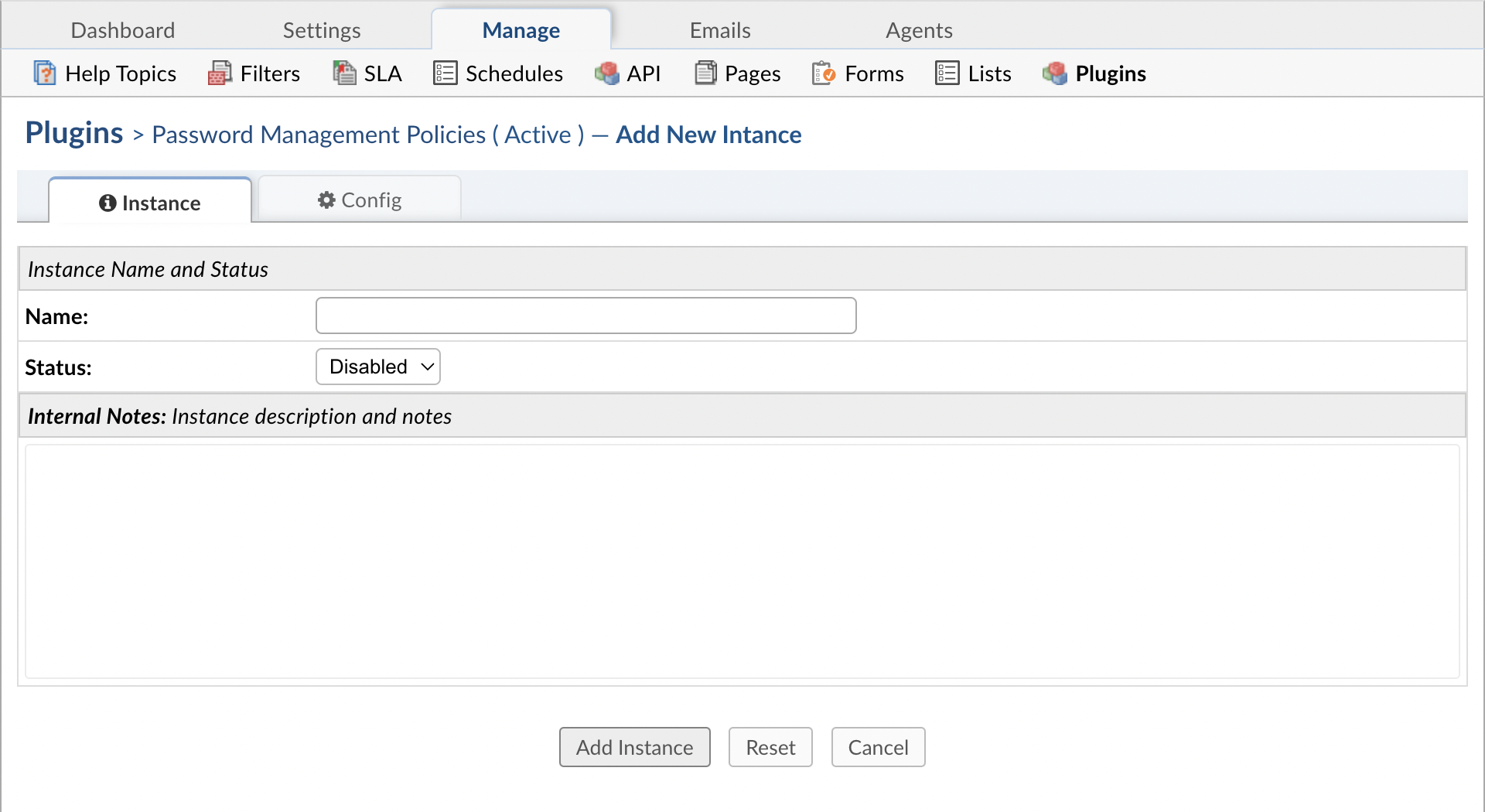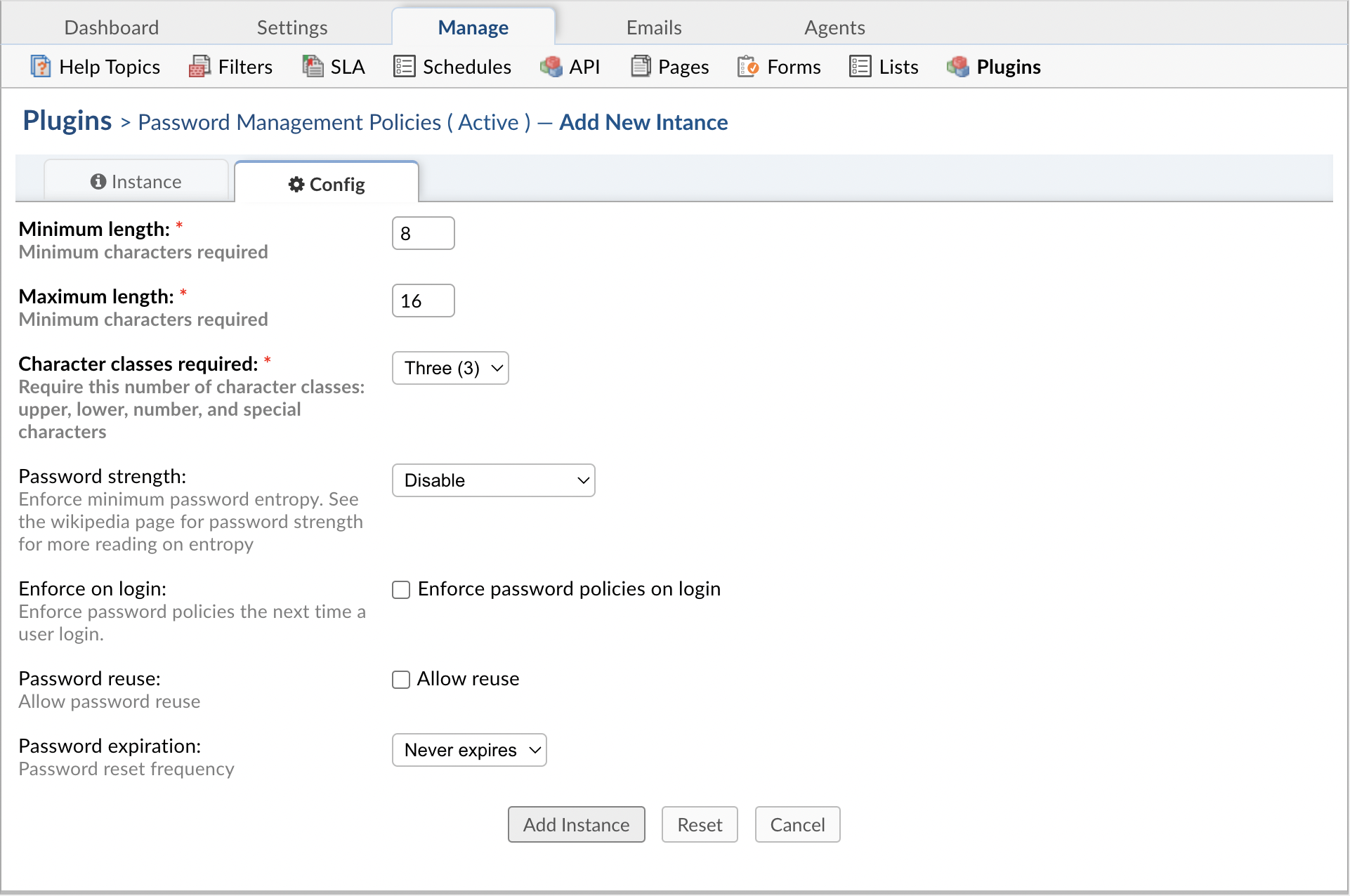 The following configurations can be set for passwords: